[Go to the design page]
[Go to main index]
[Contact the author]
[På svenska]
[Á íslensku]
© 2011 Patrick Hassel Zein

This page was last updated 10.10.2012
---
Tunisian crochet for leisure and pleasure
This is Patrick Hassel-Zein's second book on Tunisian crochet, containing 30 patterns (plus variations) with signs of inspiration from Nordic traditions, scifi, fantasy and fairytales.
The educational chapter presents both the basics (e.g. Tunisian simple stitch, Tunisian purled stich, Tunisian crochet in the round) as well as new and improved techniques and stitches (e.g. clusters, entrelac, cables and patterns with pearls).
Among the patterns are 7 new sweaters in both lighter and thicker wool, 12 elegant shawls/scarves/cowls, a cocktail dress, socks, hats, mittens and more. The patterns are written in sizes 2-14 years and XS-4X, for men, women and children. Some patterns are for beginners, and some are for the more experienced crocheter.
Left handed crocheters will find extra help through a PDF-document with mirrored versions of all instruction photos and entralac patterns, "Tunisian crochet for leisure and pleasure for left handers", published on ravelry.com.
Patrick Hassel-Zein published his first book about Tunisian crochet in June 2010. Since then he has developed his technique, created new and excitin patterns, and held numerous classes in in Tunisian crochet in both Iceland and Sweden. In the spring of 2011, Crochet Liberation Front nominated him in two cathegories of Flamie-awards: "Best New Crochet Designer" and "Best Crochet Designer for Men's Wear".
There is also a "fan-group" for admirers of Patrick's patterns in Tunisian crochet: Inspired-by-iceland.
Languages: This book is available in Icelandic and Swedish. An English e-book and English translations of all patterns are available on ravelry.com
Date of publishing: October 21st 2011.
ISBN for Icelandic edition "Rússneskt hekl hversdags og spari": 9789979709701.
ISBN for Swedish edition "Krokning till vardags och fest": 9789979709718.
Order and questions: Contact the author!
Click on the pictures below to see examples from the book!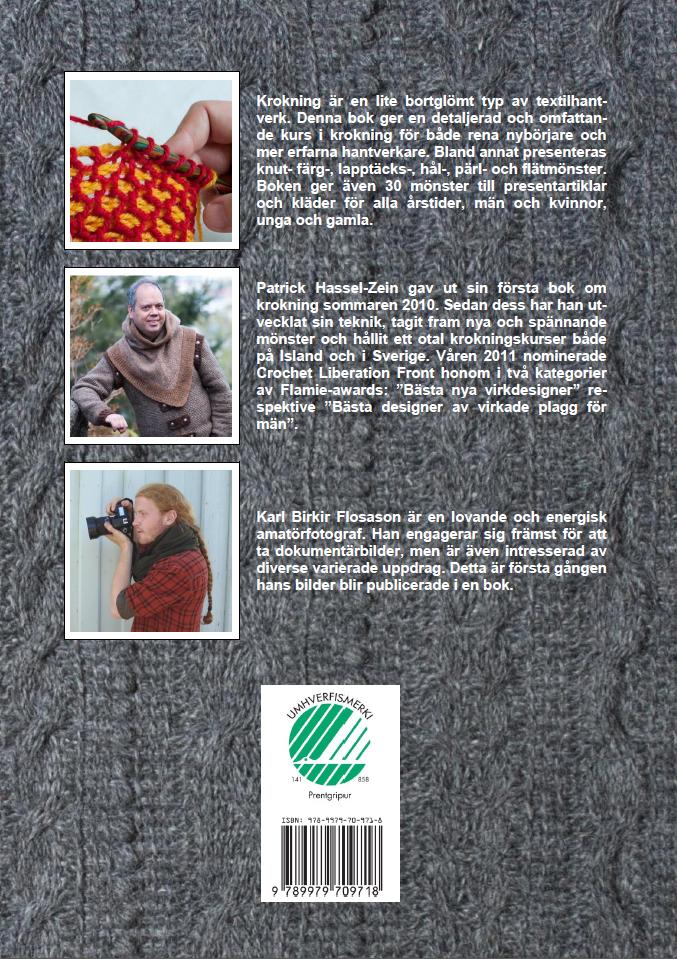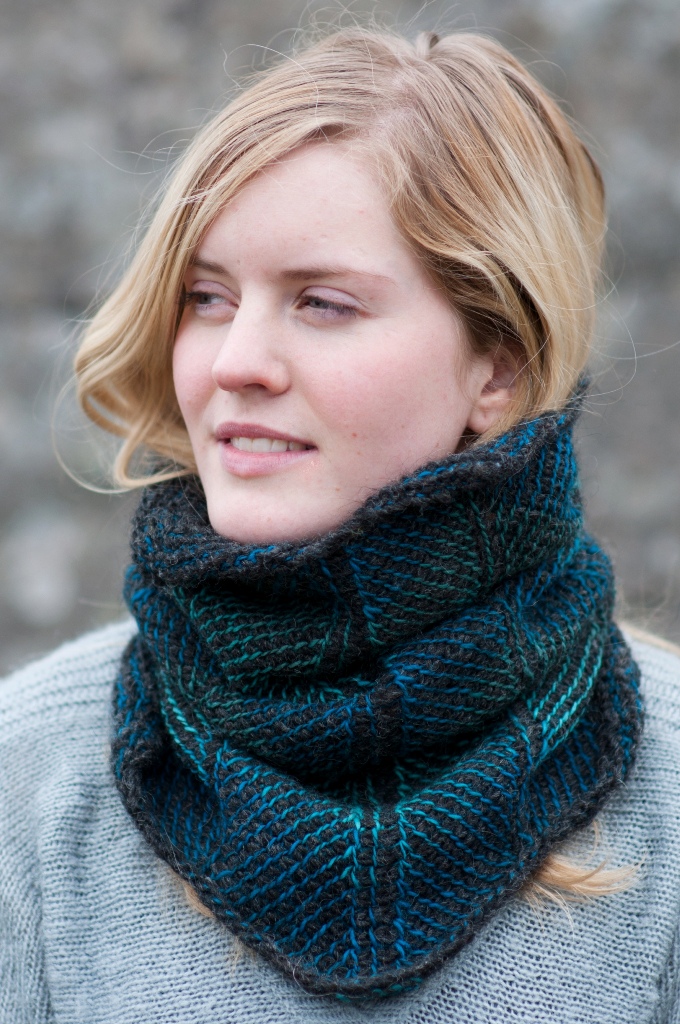 ---
Further reading
I have made other designs in Tunisian crochet as well as knitting. Read more on this page!
---